Production & Manufacturing jobs in Waco
Production and manufacturing jobs are usually in assembly, inspection, testers or readying products for shipping. Depending on the manufacturing jobs or production jobs, the condition of the workplace may vary from super clean to not so much. Some jobs in Waco may require experience with tools or machines. Others jobs concentrating more on reliability. 
Employers are Looking for Manufacturing and Production Talent
Not all jobs are listed so apply now before the best jobs are filled.  Again, to be considered for our unlisted positions, you should Apply Now so we will be able to consider you for those jobs too.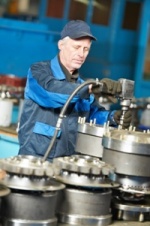 Most popular jobs in Manufacturing and Production are:
Assembler / Assembly

Painters, spray, coating

CNC Operators

Grinder

Machinist

Production Inspectors, Testers, Sorters

Welders, Fabricators, Cutters, Braziers

Industrial Maintenance, Repair

Machine Operators

Industrial Electricians

Industrial Machinery

Quality Control

Extruder

Mold machine operators
You can visit Job Openings to see a list of currently posted jobs, but remember not all jobs are posted.
Apply Now!  It's Easy!  FREE Service for Job Seekers!
Apply in the comfort of your own home!

Simply click

"Apply Now"

button in the right sidebar to complete your app

Once complete, we will call you to schedule your interview within 24 business hours.
Ingredients for Success

Production personnel usually report to a team leader or supervisor. Because their jobs impact others, they must be team players who communicate well with their associates. The ability to work as part of a team is important to the success of the company.  All production workers need a high level of manual dexterity, basic literacy and math skills. The speed and accuracy of the work they do affect product cost and profitability, so their work is very important.
Duties: Working as part of a team, Production Workers complete one or more tasks that are part of product creation, finishing, inspecting or shipping. They must meet quotas and must report time and the amount of work done, as well as any problems or discrepancies, to their supervisor; more commonly, they enter their output and problems on a computer terminal. The ability of production to meet deadlines keep orders moving out to customers in a timely fashion and keeps those customers coming back for more.
Future possibilities: Productions workers proving their competent over time may rise to supervisory positions or to specialty positions in their department or within the company. Employers in Waco are always watching for their best personnel for those supervisory and management jobs that come open from time to time.  
For Jobs in Waco, Texas - Turn to Total Placement
So if you're looking for a Production job or Manufacturing jobs in the Waco area, don't delay - contact us now!
Required Skills and Training Vary
Education: Industrial and Production workers usually do not need a high school diploma or equivalency, although some more technical positions may require it or even some specialized training with certification. Many applicants will be required to pass manual dexterity and basic skills tests prior to hiring.
Experience: Some companies hire applicants with no experience for basic production or general labor type positions, but other manufacturing firms want experience in their related fields. All want good stable work history.
Skills and Certifications: Some positions require skill testing, blueprints, forklift certification, machinery experience, or other specialty certifications or degrees.  Workers may need to have or be willing to acquire these in order to get hired or to move up in the company.