GWAMA Jump Starts HS Student's Careers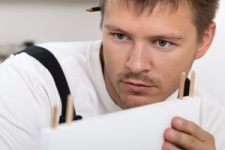 Being in the staffing business, we consistently encounter students who realizing their stint in the public education system is about over, start searching for "What Next?" Many are distressed they have not thought of this sooner. However, now school system has started to stepping up to the plate. To help answer that question, Waco ISD offers viable opportunities to eliminate many uncertainties for some of its students through their Greater Waco Advanced Manufacturing Academy program (GWAMA).
Far too long our well intentioned society has mistakenly drilled into the heads of young people if you do not attend college, success will be out of reach. Nothing could be further from the truth.
In my younger years, most of my parent's best friends owned their own business. These "tradesmen" were as economically successful as most college educated professionals and it remains so today. One owned an auto repair shop, another a plumbing business that later added plumbing supplies, several owned appliance repair businesses, and yet another owned a commercial air-conditioning and heating business. All very successful people with not one laying claim to a college education. Not knocking college in the least, but not everyone is meant for college and the "trades" are vitally important to keep our nation running smoothly. Somewhere along life's path we lost that realization.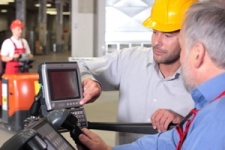 Once, uncertainty and fear greeted the unprepared graduate. Now for many, thanks to the Greater Waco Advanced Manufacturing Academy, graduation marks the start of a lucrative career in the trade of their choice. Presently GWAMA offer courses in Electronics, Robotics, Precision Metal and Plastics machine operation, Welding, and Building trades such as Masonry, Plumbing, Carpentry, Electrical, and HVAC. As the older population is retiring from these trades in ever increasing numbers, there is a shortage of skilled artisans.
GWAMA programs have been designed with the help of local businesses to insure students graduate with marketable skills. This is not academia run amuck. It is a program designed to achieve an end result that is actually beneficial to their graduating student's success. This includes life skills such as attendance, job performance, and employability.
Being in the staffing business since 1989, the difficulty in finding people skilled in the trades has never been greater. Trades people are in high demand and short supply. For many, it makes real dollars and "sense" to get into these fields. Don't discount the "trades." Who knows, I may be calling you to help me one of these days!
For more information on GWAMA, visit http://gwama.wacoisd.org/cms/One.aspx