Job Seekers
WACO JOBS: PERMANENT, FULL-TIME, and SEASONAL
– Free Service to Applicants –
– Weekly Pay –
Our Success Comes from Helping You Succeed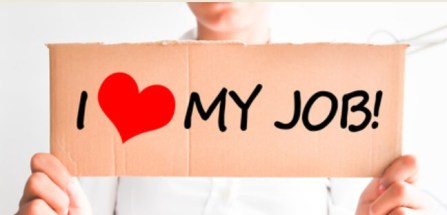 Looking for a permanent job? Looking to change careers? You've come to the right place!  For the best full-time jobs in the Waco or Central Texas area, contact Total Placement – Free Service for Job Applicants!
Browse a list of job openings in Waco, Texas and contact us for other current full-time permanent positions as many jobs are filled before getting listed.
Visit your Personal Career Portal where you will discover your resource library containing helpful job seeker articles, free weekly online training webinars, our resume service, a single entry job query that searches over 1000 job boards at one time, and much more.
What Surveys are Saying About Total Placement
In recent surveys, when asked about rating our service, people replied:
Easy, quick, and efficient online applicant process.

They arranged an interview within 24 hrs of completing my online app!

Courteous, respectful staff genuinely interested in you.

Made me feel welcomed and comfortable. Treated me like a real person.

Great staff, hard working and found me a job in 1 day. Thanks!
When asked to compare Total Placement to other agencies, they replied:
One of the best in the business.

Offered better job opportunities than other agencies.

I have been to the others, Total Placement rules!

They empower hard working people to work harder and succeed.
The Application Process
We are pleased that you have chosen Total Placement to be your job placement advocate. Our representatives are an experienced and highly trained team working together to achieve employment referrals that fit for your personality and work style.
After completing your application, expect an interview to identify your priorities and verify in which jobs your skills have been practiced so we can more accurately represent your credentials to employers. This is an important tool allowing us to more confidently be a positive advocate on your behalf.
When completing your app, please provide a detailed job history. To assist you with your job search, we require at least two positive references from previous supervisors. Please provide us with names, titles, and contact info. Letting your references know of our intent to contact them will accelerate the process.
Great Benefits for GREAT Employees!
You will also enjoy features such as health insurance, direct deposit, debit cards, email pay stub notifications, and personal web portals for all your payroll records!
Why do we offer so much? 
After all your hard work you deserve them, we want to make things easier for you, and we want you to know your contributions are appreciated!
Whether you are looking for Office, Clerical, Admin, Accounting, Manufacturing, Production, Warehouse, or Professional, give us a call first.