Employers
When Results Matter, Call Total Placement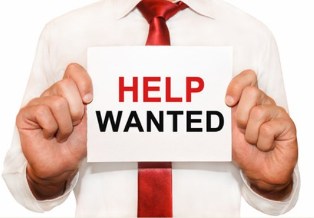 Our company philosophy toward employment staffing is Quality, Supply, and Relationships. These values are what make us Waco's Premier staffing firm and results from our ties and commitments developed within our community over many years.
Our Clients are our Best Sales People
52% of our staffing clients have been with Total Placement for 8.8 years, 46% for 10.2 years and of those – many for 14 years or longer. What does this say about us? What does this say about the contribution Total Placement makes to our client's bottom line year after year?
Whatever your staffing needs – executive recruiting, mid-level recruiting, long-term employee staffing, temporary staffing, seasonal temps, or payrolling – Total Placement can craft a staffing program to enhance your bottom line. Your HR processes will be more effective, your risks reduced, and your bottom line improved.
Right People in the Right Place at the Right Time!
Staffing Services Offered
Direct Hires, Temp-to-Hires

Executive Recruiters

Seasonal Staffing & Light Industrial

National Contract availability

Payrolling Services
Staffing Specialties
More people, more skills, more choices
Our Premium Services are focused on identifying those employees who will add real value and make positive contributions. With over 50% of our applicants coming from referrals, not people answering ads, many of our employees are only available through Total Placement. Click on our Video for more information!
Types of Service
Temporary—Our employees who work on temporary assignments are pre-screened to ensure they have the skills you need. They give you the headcount flexibility you need, allowing you to ramp your staffing up, then down, in order to complete a project.
Temp to Hire—This is the "try before you buy" option. If you're not convinced we've found the right employee for your company, you can contract with one of our professionals for up to three months, to determine whether you want to offer full-time employment.
Direct Hire—If you are looking for a permanent, full-time employee and we don't know the right person already, we can handle the time-consuming tasks and high costs of placing ads, interviewing, checking references and credentials.
On-Site—If you consistently have large-scale staffing needs, we can place an on-site supervisor at your location to handle everything from orientation and training to scheduling and employee management of your contingent workforce.
Staffing Trends, News & Legal Watch— Total Placement can help you stay current on trends and legal matters through articles published in Staffing Industry News, on our own website under Latest News for Applicants, and our short weekly Trends & Legal Watch email updates.
Your Total Employee Cost
Do you know how much your employees actually cost your business? Because of all the variables, most people do not. Total Placement can help identify your total staffing costs from recruitment, interviewing, enrollment, state/federal taxes, various insurance expenses, and records maintenance as well as other state/federal regulatory expenses.
Long-term relationships are built on total cost solutions focusing on "best value" for your bottom line. See what you have been missing by choosing Total Placement for your staffing partner.
Let Us Develop a Solution that's Right for You
Gain access to our database of employees, reduce your financial risk, increase the effectiveness of your Human Resource department and watch your bottom line improve! Whether you are looking for Office, Clerical, Admin, Accounting, Manufacturing, Production, Warehouse, or Professional people, give us a call first.
Total Placement is NOT an ordinary temp agency –
Total Placement is a Staffing Solutions Company.
Contact a Representative Today!
254-751-7313
Email Waco Office
You've experienced the rest, Now Work With the BEST!
Professional Associations, Awards & Certifications
Recognized every year as "Leader in Industry" in Waco area since 1997 by TempNet
TempNet - board member and regional Vice President
Anserteam - founding member and managing partner
American Staffing Association member
Waco Chamber of Commerce and committee member
Waco Rotary member
Improving People's Lives in Waco & Central Texas through
Family Abuse Center
Christian Women's Job Corp
Compassion Ministries
House Where Jesus Shines
ARC of McLennan County
Mission Waco
Salvation Army
Free Career Advisory Services and Training Webinars