Important Note from Career Advisor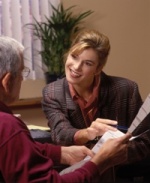 Sitting at home in front of your computer day in and day out answering job board ads for jobs in Waco and elsewhere, is not the most effective way to conduct your job search. In fact, job boards are where you have the highest level of competition and lowest rate of success.
Instead, invest your time where people enjoy the highest rates of success – networking and connecting with people in all areas of their lives. When you are not working it is tempting to do things during the day instead of networking and making contacts. Don't. During your "days" you should be "employed" networking, making contacts and meeting people. Statistics show you next job is more likely to be the result of a referral, than answering some random web posting.
Any working person could open a door through a referral or provide a lead that could result in your next job – much more than an unemployed contact. That is why it's important for you to be out and about when you have the best chance of running into people who are employed.
Job Fairs – Even if you think the job fair is beneath your level of experience; it's the company reps in attendance that can make referrals to the decision makers.
Networking Events like Waco Chamber of Commerce Business after Hours are open to all and are attended by hiring authorities and department heads – all worthy referrals.
Social Gatherings – It is tempting to avoid social gatherings because you fear the question "What are you doing?" You need to respond "I'm a free agent in the open job market and I've learned so much." Then, give them your contact info to encourage referrals.
Community Events – There are many different free events. Go wherever there are crowds. You will inevitably run into people you know, which provides more networking opportunities for referrals.
Association Meetings – There is an association for every industry or career. Most associations will allow you to attend as a guest.
Trade Shows – Network with exhibitors as well as the attendees at these events. Have business cards made with your name and contact information on them. You just need your name, address, phone number and email address. They won't forget you.
Read more on how to improve your job hunt successes by registering for  Career Help with Free access to job search webinars, libraries, and search over 1000 job boards with a singe click.