Quality Control | $20-22hr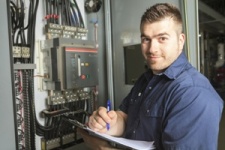 Quality Control: $20-22hr.  Get in on the ground floor with this New-to-Waco manufacturing Company. Everyone likes new – right!
Nice management team. You will really want to investigate this opportunity.
New firm looking for quality control person with experience in manufacturing, keeping testing tools calibrated, certifying products passed QC, and processes met company standards.
Skills required:
strong math skills that include the ability to convert fractions to decimals and back again
the ability to correctly read a tape measure
forklift experience
QC experience a plus
Call Judy at 254-751-7313 for more details!
For the Best Jobs In Waco, come join this great team. You will be glad you did!
Hurry in! Apply Now to be considered for this job as well as new jobs before they get posted.
Apply Now – It's Easy FREE Service for Job Seekers
Apply in the comfort of your own home.
Simply click "Apply Now" button below to complete your app
Once complete, we will call you to schedule your interview within 24 business hours.
Already registered with us? No need to apply again – just give us a call.
$100 Referral Bonuses for referring friends to Total Placement.  See Details