Receptionist, Front Office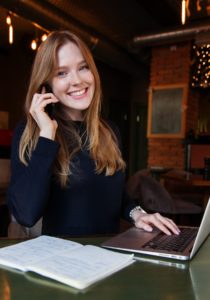 Tired of Working Weekends, Evenings, and Holidays?
Good with people & computers?
Bring Smiles to Faces of people who really need your direction.
Want to be a Hero?
Then CALL about this GREAT  Front Office position!
 Where People will Appreciate Your Assistance as they walk in or call into the office.
This Professional Office offers:
Enjoy Great Pay
Nice Monthly Profit Sharing Checks
Advancement Opportunities
Good Benefits
8am-5pm, Monday-Fridays
No weekends or evenings
Other responsibilities include assisting clients, collecting information, directing them to appropriate areas, and helping arrange appointments.
If you are great with people, you need to call us.
We will consider almost any type of work experience; retail, waiters, customer service,… whatever. Just need to be people-friendly and know your way around computers.
Company located in Waco and is one of the best of its type.
Hurry in before the best office jobs get filled.
Apply Now to be considered for jobs that get filled before the need to list them.
Benefits include:
Paid Weekly
Advancement & growth opportunities
Health Insurance
Vacation & Holidays
Hours are Monday through Thursday 7:30 am – 6:30 pm
Testimonials, Reviews, & Awards – see what people are saying about working with Total Placement.
Hurry in! Apply Now to be considered for this job as well as new jobs before they get posted.
Apply Now – It's Easy FREE Service for Job Seekers
Simply click "Apply Now" button to complete your app
You are important to us. So, once your app is completed, we will call you to schedule an interview within 24 business hours.
Already registered with us? No need to apply again – just give us a call.
$100 Referral Bonuses for referring friends to Total Placement.  See Details