Apartment Leasing | Public Assistance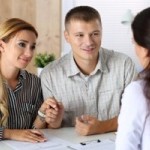 Apartment Leasing | Public Assistance Counselor
Office position, working with new and existing tenants.
Super office.  Starting pay:  $14hr.
You will:
Interview, obtain, verify and calculate eligibility of applicants.
Issue Vouchers from waiting list or transfers.
Answer inquiries and provide information.
Prepare Excel spreadsheets
Hurry in before the best office jobs get filled. Also, Apply Now to be considered for jobs that get filled before the need to list them.
Other office duties include answering phones, general typing, filing, mailing correspondence and some general bookkeeping principles, practices, and techniques.
GREAT BENEFITS are offered!
Hours are Monday through Thursday 7:30 am – 6:30 pm
Testimonials, Reviews, & Awards – see what people are saying about working with Total Placement.
Apply Now to be considered for this job as well as for new jobs as they come in.
Apply Now – It's Easy FREE Service for Job Seekers
Apply in the comfort of your own home.
Simply click "Apply Now" button below to complete your app
Once complete, we will call you to schedule your interview within 24 business hours.
Already registered with us? No need to apply again – just give us a call.
$100 Referral Bonuses for referring friends to Total Placement.  See Details