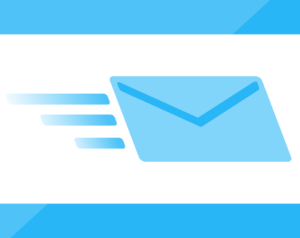 Remember snail mail, slow and expensive? Next, we had faxes. Fast, reliable, but still a two-step operation. Then came email. Not only cheap, but fast, easy, and could be done from your desk! What could go wrong? Plenty.
Email made its impact felt in both our personal and business life. However, it is just black letters on a white background. It shows no emotion, no body language, and most importantly – no tone for the message is present from the writer. Therein lies its short-comings. There are way too many points to cover everything now, but here are some basics.
How to Make Emails Your Friend
A good subject line increases the likelihood your email will actually be read. Does it entice the reader to open the email? Does the subject line reflect what's in the body of the email? If you are sending your resume to an employer, what better subject line then, "5 Ways You Can Benefit from Hiring Me."
The body of the email is where most people fall short. In a nutshell, emails should be kept short, spell and grammar check used, and key points structured separately for clarity. No run-on paragraphs. Emails should be short and easy to read. If necessary, use bullet points to increase clarity and readability.
Your email is a reflection on you, your professionalism, intelligence, and communication skills. Subconsciously, people grade you by your emails so put some effort into the quality of your message.
Emails are best kept short and relay information only. They should not be used for explanations, stories, or apologies. Since the reader will attempt to attach emotions and meaning to the email, as the writer you must use extreme care in the wording.
Finally, emails really shine when used as follow-ups to phone calls and face-to-face meetings. After a phone call or personal visit, a simple "Thank you for your time this afternoon" email goes a long way to raise you above your job-hunting competition.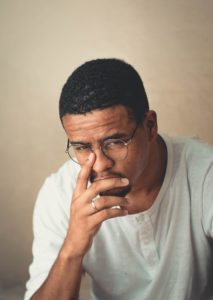 ASA Workforce Monitor, August 27, 2020
Three in four U.S. adults are worried about the rising price of groceries (75%) and the increasing cost of living (74%), which they see continuing over the next year as the nation navigates the pandemic's impact on the economy and daily life, according to the latest ASA Workforce Monitor® online survey conducted by The Harris Poll.
Nearly two-thirds are also concerned about stock market ups and downs (65%), their retirement funds losing money (65%), or reinstatement of stay-at-home orders in the event of a Covid-19 resurgence (63%) in the next year
"During this time of great economic uncertainty, people across the U.S. are feeling the rising financial heat as the nation continues to battle Covid-19," said Richard Wahlquist, ASA president and chief executive officer. "Staffing agencies are continuing to hire across the U.S. and offer work opportunities for people whose jobs were displaced due to the pandemic or who want an additional source of income to help alleviate some of the financial worries keeping them up at night."
Lexology (08/11/20) Burnett, Caroline; Grines, Lara; Sturgeon, Jeffrey
Some 47% of employees say the debate surrounding the 2020 elections is affecting their ability to get work done, according to a survey by Gartner. Moreover, 36% of respondents said they avoid talking to or working with a co-worker because of their political views.
Employers should take steps to prevent political polarization from affecting their workplace, such as establishing office policies and holding training sessions on showing respect to co-workers; and implementing dress code policies that prohibit employees from displaying political buttons, logos, and other political speech in a uniform and nondiscriminatory manner. They also should adopt and enforce nondiscriminatory rules prohibiting non-work-related political activities in the workplace while being mindful of political activities that may be protected by the National Labor Relations Act or applicable state laws. Among other things, employers should reiterate the company's zero tolerance policy for discrimination, harassment, or retaliation in the workplace.