Unfortunately, your boss or supervisor can make or break your career so it is critical they view you favorably. While this is not a great method, it is an undeniable fact many bosses are only in their position because they outlasted all other people above him. However, to succeed in life as well as in your career, one must learn to deal with less than amiable people in positions above you, below you, and in your personal life.
It could be your boss's personal temperament.  If so, it likely indicates their bark means less than you attribute to it. Unfortunately, not everyone knows how to effectively work with other people or willing to practice it if they do. Rude and unhappy sounding people are probably rude and unhappy at home also. Meaning, it is nothing personal against you.  While it does not excuse bad behavior, this is real life not a rose garden.  Don't take it personally.
Try to understand your boss's motives and job pressures. Ask what they really need out of your position and get feedback as you go along.  Work to fulfill expectations. 
Lastly, make an effort to greet your supervisor each day and make small talk when appropriate.  Not only will this go a long way to improving communication and your work environment, but it is contagious to all those around you.  It really does work.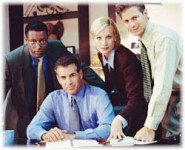 In a recent article by Jeffrey Bartash, he says wage gains for private-sector workers are at a 10 year high. With unemployment at its lowest in 50 years, workers across the board are enjoying greater wage and benefit increases than ever before.
On average, compensation increased 3.1% in the last 12-months with manufacturing trailing at 1.9% and public relations and entertainment positions leading at 4.8%.
Since 2016, the economy has been on steroids and so has the creation of new jobs. The result is a shortage of workers with wage increases being business's solution to increase their access to good candidates.
Recent surveys indicate the greatest wage increases are enjoyed by those leaving positions for new ones. Either way, this is good news for those looking for a job, to change their job, or needing a job upgrade.
There is no better time to find a job than now. With labor shortages at an all-time high, even trainable unskilled people are at a premium. Companies need people.
Now, more than ever, companies are eager to train entry-level people. If you have a passion to learn with an employment history suggesting job stability, jobs are waiting for you.
This is good news for job seekers! Your ability to out-shine your competition for the job just became easier!
Why? In today's ranks of the unemployed, many job seekers lack even the most basic work ethics.
When completing your application, consider how the person comparing your app might interpret the information you entered or the lack thereof. Imagine you are the recruiter comparing a dozen different applications against yours. Realistically, what skills or attributes would you be looking for in a person if you were spending your own money?
Did you take this opening serious enough to complete all areas on the application?
Do you include anything in your job history demonstrating desirable attributes such as a strong work ethic or job stability?
Does your listed employment history reflect job duties and skills required for the job?
After comparing applications, why would someone choose you over the other eleven other people?
This is an easy competition to win if you take the time to do it correctly. Company hiring managers do analyze and compare applications against one another. They either get them directly from a job seeker or they get them through a staffing firm. Either way, it is your application that earns you an audience. The advantage of using a staffing agency is only one application is needed. One great application will get you introduced to a multitude of companies, many of which only go through agencies to hire.
No job yet? Ask your agency for a consultation. Revisit the condition of your application and update it where necessary to achieve "Killer App" status. Do this, and people will quickly be congratulating you on your new job!