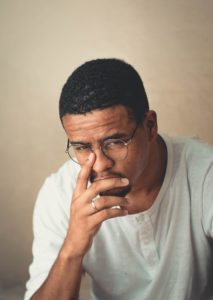 ASA Workforce Monitor, August 27, 2020
Three in four U.S. adults are worried about the rising price of groceries (75%) and the increasing cost of living (74%), which they see continuing over the next year as the nation navigates the pandemic's impact on the economy and daily life, according to the latest ASA Workforce Monitor® online survey conducted by The Harris Poll.
Nearly two-thirds are also concerned about stock market ups and downs (65%), their retirement funds losing money (65%), or reinstatement of stay-at-home orders in the event of a Covid-19 resurgence (63%) in the next year
"During this time of great economic uncertainty, people across the U.S. are feeling the rising financial heat as the nation continues to battle Covid-19," said Richard Wahlquist, ASA president and chief executive officer. "Staffing agencies are continuing to hire across the U.S. and offer work opportunities for people whose jobs were displaced due to the pandemic or who want an additional source of income to help alleviate some of the financial worries keeping them up at night."
Lexology (08/11/20) Burnett, Caroline; Grines, Lara; Sturgeon, Jeffrey
Some 47% of employees say the debate surrounding the 2020 elections is affecting their ability to get work done, according to a survey by Gartner. Moreover, 36% of respondents said they avoid talking to or working with a co-worker because of their political views.
Employers should take steps to prevent political polarization from affecting their workplace, such as establishing office policies and holding training sessions on showing respect to co-workers; and implementing dress code policies that prohibit employees from displaying political buttons, logos, and other political speech in a uniform and nondiscriminatory manner. They also should adopt and enforce nondiscriminatory rules prohibiting non-work-related political activities in the workplace while being mindful of political activities that may be protected by the National Labor Relations Act or applicable state laws. Among other things, employers should reiterate the company's zero tolerance policy for discrimination, harassment, or retaliation in the workplace.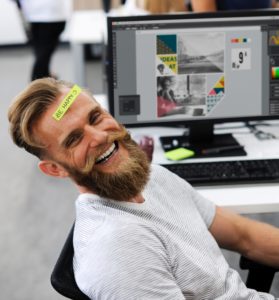 Ever experience this before – You envision this to be the perfect job for you, but the employer does not think so?  The main reason a capable person like yourself is not hired is due to the lack of vision on the part of hiring recruiter. How do you counter that?
What do you do?  Plant your vision into their head!
Learn everything you can about that company from the internet. Try to find anyone that works there and quiz them on the company's product, their job, and the culture of the company.  Now, imagine yourself in your new position. What do you look like?
Conduct this investigation prior to contacting any department head, supervisor, manager, or lastly HR.  Incorporate your vision when describing past jobs.  Paint a picture of how you used the very same skills they are requiring in your past jobs.
Use keywords – words the company is using to describe their next perfect employee.  Use keywords heard from one of their employees and their job posting.  Using these words to describe your skills and job responsibilities will not only get your info retrieved from their database of thousands but will help you sound like one of them!